Welcome to CL8bait Quality Lures
Here at Cl8bait I strive to make your experience as perfect as possible. If you ever have any problems with your Cl8bait products I want to be the first to know about it. I stand behind all my products, and I will either fix or replace defective lures. I am able to do this because my lures are rarely defective.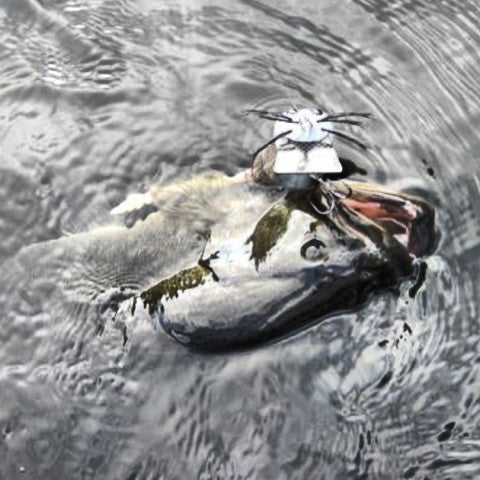 Best Summertime Wake Baits
Summer is here so check out our line of Giant and Baby Possum Wake baits. These massive wake baits are a sure fire way to land your personal best this summer. Keep checking in for updated colors and feel free to reach out to us any time if you have a color you would like to see!
Shop Our Possums Now
5" Clacker Will Turn Your Fishing Hobby into a Fishing Obsession
You can't go wrong throwing our signature 5" Clacker. This swim bait's disruptive, lifelike, swimming action is sure to entice the most skeptical of bass. Our high quality construction and sharp hooks will keep all of the big ones on. Fishing this swim bait will turn your fishing hobby into a fishing obsession.
Shop 5" Clackers Now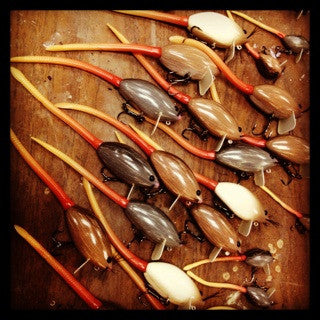 Featured Product: The CL8Bait Mighty Mouse Wake Bait
The Cl8Bait Mighty Mouse Wake Bait is our current featured bait. The mighty mouse is one of the hottest wake baits on the market. It's hard, durable, body and lifelike plastic tail, make is a must have addition to all bass fisherman's tackle boxes. Only here, can you find all five mighty mouse colors. Browse our complete selection of mighty mouse wake baits by clicking below.
Shop Mighty Mouse Wake Baits
Why Cl8bait are the Best Fishing Lures on the Market
High Quality Fishing Lures You can Bank On
Here at CL8bait, we produce the hottest bass fishing lures on the market. Let's face it there are hundreds of bass fishing lures out there now. What was once thought out to be a huge fishing secret is now a staple in the tackle arsenal of all serious anglers.
Rather than create just another swimbait, here at CL8bait, we've chosen to draw on our personal love for swimbait fishing to create unique bait designs that are irresistible to big fish. Loaded with some of the best hooks on the market, our Cl8bait quality lures have made a lasting impression in the premium swimbait market. Our baits mimic real life bass, trout, bluegill, mice, voles, possums, and more.
Why Choose Our Fishing Lures:
All our quality lures at Cl8bait are designed in our exclusive Cl8bait Laboratory and they can be reeled in quick or slow to catch both lazy fish as well as those aggressive fish.
All baits are constructed with heavy-duty hardware.
We have been making quality swim baits for well over 15 years.
After extensive research we have decided to produce all our lures using high-quality plastics, and urethanes for unparalleled durability.
Our lures consist of high quality sharp hooks.
The realistic paint is extremely durable with 2 coats of high quality paint.
The 5" and 7" clackers come with a special tail hook to catch those frustrating fish that tend to only catch or eat the tail.
Our Cl8bait quality lures are uniquely designed with the hooks attached to swivels so the hooks move independently of the bait to make it harder for fish to throw the hook during the fight.
With the fine tuned body design and perfect weight ratio, these lures keep their action and are always perfectly tuned.
Our goal is to offer both the recreational and professional fishermen a reliable source of top quality fishing lures and related equipment at affordable prices. We ensure to provide the best prices found online. Besides, we offer our customers with valuable fishing information that's handy, up to date, reliable, and accessible.
We are constantly adding new Cl8bait quality lures to our website. We are always available to handle any special orders for lures as requested by our esteemed customers.
Shop our quality lures and go fishing with new sense of confidence and excitement.
Contact us now for more information on how to select the right lure for your next fishing expedition or hunt.